Adobe InDesign is a powerful desktop publishing application developed by Adobe Systems. It has become the industry standard for creating professional layouts, whether it's for print, digital media, or interactive publications. In this detailed review, we will explore the key features, usability, and overall performance of Adobe InDesign.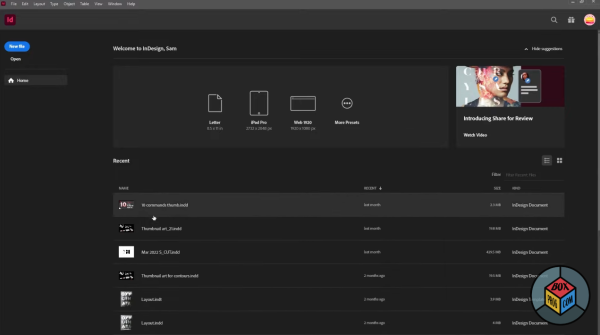 Adobe InDesign features a clean and intuitive user interface that caters to the needs of both beginner and advanced users. The layout is well-organized, with panels and toolbars arranged logically, making it easy to navigate through the application. The ability to customize the workspace and save different layouts for different tasks enhances productivity. The overall design of the software contributes to a smooth and efficient workflow.
Adobe InDesign offers a comprehensive set of tools and features for layout and design. Users can create multi-page documents, such as magazines, brochures, and books, with ease. The powerful layout tools, including grids, guides, and snapping options, enable precise placement of text and graphics. The integration with other Adobe Creative Cloud applications, such as Photoshop and Illustrator, allows for seamless workflow and easy asset management.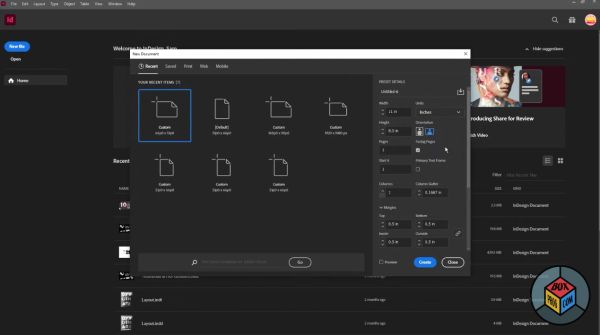 One of Adobe InDesign's standout features is its exceptional typography capabilities. Designers have access to a wide range of typographic controls, including advanced kerning, tracking, and leading options. The integration of Adobe Fonts provides a vast library of high-quality typefaces to choose from, enhancing creativity and design possibilities. Additionally, the paragraph and character styles streamline formatting across the entire document, ensuring consistency and efficiency.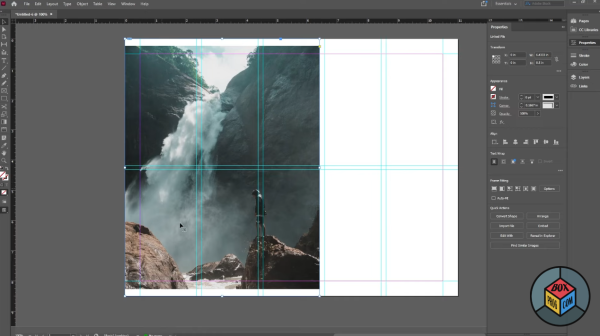 Adobe InDesign excels in managing images and graphics within layouts. The software supports various file formats, including vector graphics, raster images, and embedded objects. The powerful image manipulation tools allow for cropping, resizing, and adjusting image properties directly within the application. The ability to link images instead of embedding them reduces file size and simplifies updating and editing workflows.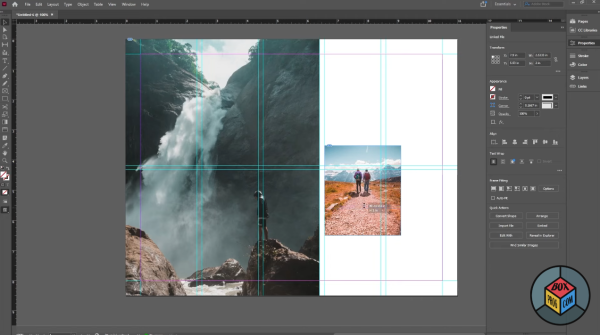 In recent years, Adobe InDesign has expanded its capabilities to include interactive digital publishing. Users can create engaging digital publications, interactive PDFs, and e-books with multimedia elements like videos, audio, and hyperlinks. The integration with Adobe Digital Publishing Suite (DPS) provides a seamless workflow for designing and publishing content to various digital platforms, such as tablets and smartphones. Adobe InDesign supports collaboration among designers and content creators through its integration with Adobe Creative Cloud. The ability to share files, libraries, and styles simplifies team collaboration and version control. Moreover, InDesign's compatibility with industry-standard file formats, such as PDF and EPUB, ensures seamless integration with other publishing platforms and tools.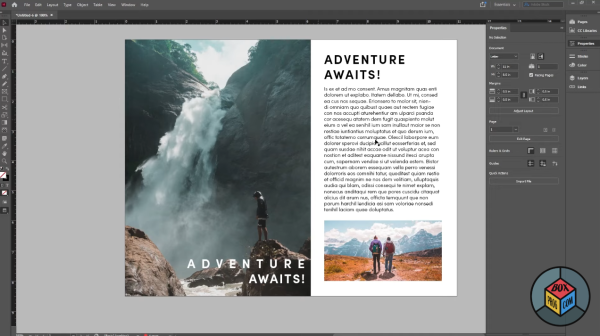 Adobe InDesign stands as a premier desktop publishing application that empowers designers with its vast array of features, intuitive interface, and excellent performance. From print to digital media, it provides the tools necessary to create professional layouts with precision and creativity. Whether you're a beginner or an experienced designer, Adobe InDesign remains an essential tool in the arsenal of any publishing professional.
Adobe InDesign video overview
Download Adobe InDesign latest version